Our People
Giuseppe (Jo) Grilli - Director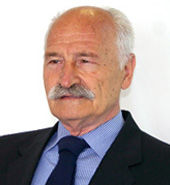 Giuseppe received firstly a Polytechnic Diploma in mechanical engineering and then graduated from the University of Rome in Electrical Engineering in 1963. In 1964 he joined the Italian state owned electricity authority and spent the first 15 years of his professional career in the operation and maintenance of hydropower generation and transmission.
In 1978 Giuseppe emigrated from Italy to New Zealand and took up a position with the New Zealand Electricity Department (NZED), where he has been the leader of multidisciplinary hydropower engineering professionals, covering project development and implementation, as well as engineering support to the operation and maintenance of hydro power stations.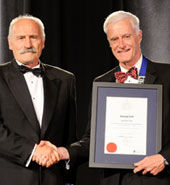 Over the years Giuseppe has also gained extensive knowledge of, and direct experience in the specification, maintenance, tuning, troubleshooting and upgrading of turbine governing systems.
In 1999 he founded his own hydropower consulting practice, Hydropower Engineering Ltd and has provided his professional services to the hydropower industry ever since.
Giuseppe is the founder of the Hydro Power Engineering Exchange, an honorary member of the International Hydropower Association and since 2012 a Distinguished Fellow of Engineering New Zealand.

---
Joachim (Joe) Pott - Director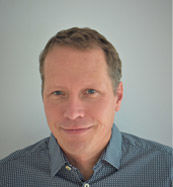 Joe graduated from the University of Stuttgart in Germany, as "Diplom Ingenieur" in Mechanical Engineering in 1996. During his degree, Joe specialised in hydro power at the Institute for Fluid Mechanics and Hydraulic Machinery.
From 1997 until 1999 Joe started his professional career with Leyland Consultants in Auckland where he was involved in project engineering and project management of predominantly hydro projects in New Zealand and overseas.
Between 1999 and early 2008 Joe was employed by Meridian Energy in Production Engineering and Asset Strategy Development positions. Joe's roles included technical responsibility for the Manapouri turbine upgrade project, involvement in Meridian's new hydro developments and dispatch optimisation of existing hydro assets.
In March 2008 Joe joined Hydropower Engineering as a partner and has since been involved in a variety of hydro related projects and assignments in New Zealand and overseas.
Joe is a Fellow of Engineering New Zealand and is registered as a Chartered Professional Engineer (CPEng).

---
Chris Lucas - Director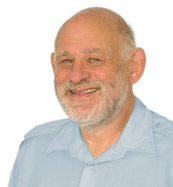 Chris Lucas joined the Royal New Zealand Navy and graduated as a Mechanical Engineer (with Honours) from the University of Auckland in 1976. In 1981 he started to work in the power generation industry, and has been employed by leading engineering consultancies, such as Worley Downey Mandeno, AECOM, MTL, SMEC and Norconsult.
Over the last 41 years Chris has had extensive involvement in providing investigation, feasibility and design advice for new dams and hydropower projects, and for the on-going maintenance, refurbishment and upgrade of many existing dam and power plant hydro-mechanical equipment of varying age and condition.
Chris is also a specialist in the investigation, specification and design of hydraulic gates, their auxiliary systems and related hydro-mechanical structures and is experienced in the inspection and assessment of hydro-mechanical structures for dam safety auditing and fault remediation.
In April 2022 Chris joined Hydropower Engineering as a partner.
Chris is a member of the Institution of Professional Engineers New Zealand and is a Chartered Member (CMEngNZ).

  The engineers at Hydropower Engineering have an unlimited passion for hydropower. In the independent Dam Safety reviews of Meridian's Waitaki Valley hydro assets, among the values they brought were a vast wealth of engineering expertise, together with an 'owner's perspective' that very few consultancies have the experience to provide. This results in very high quality focused advice, invariably delivered on time.  
Jim Walker
Dam Safety Engineer
Meridian Energy Ltd